Welcome to The Church of the Nativity at Immaculate Conception Pompey located atop the rolling hills of Pompey in Central New York.
---
One of the most unique features of the Church of the Imma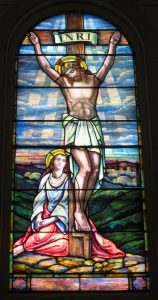 culate Conception is the beautiful, historic, stained glass windows made by Henry Keck Studios of Syracuse.
See a Photo Gallery of all the windows here.
 

Pope Francis has declared an Extraordinary Jubilee of Mercy to be a "special time for the Church" in which Catholics throughout the world recall and celebrate God's mercy.
---
Check out Formed.org's Pick of the Week. Grow your Faith one week at a time.
Not a member yet, click here to use The Church of the Nativity's free member